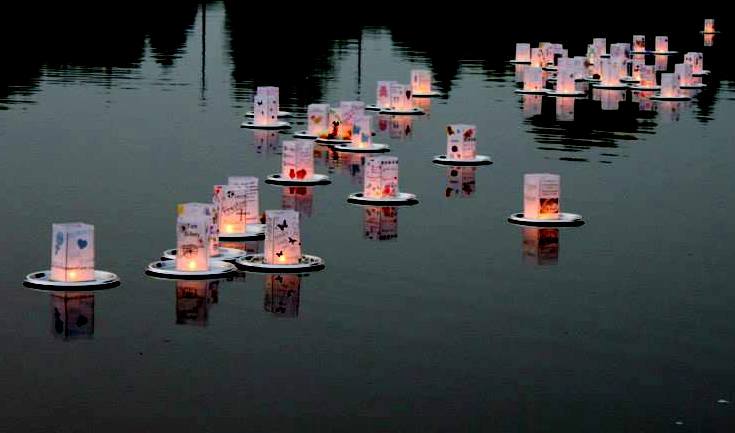 For decades, remembering loved ones by lighting a lantern and floating on water has been a ritual filled with emotion and has provided a sensation of great peace.

Please join IRIS in remembering your child at the

Memorial Water Lantern Release

Saturday August 27, 2016

SOUTH Alexander Park (7th Ave. NW Faribault, MN).

The park shelter #2 is reserved from 9 am - 11 pm for your enjoyment. (by the canoe ramp)

Decorating area will be open from 4 - 7:30 pm.

Bring your own picnic and join together with others for dinner at 5 pm at the shelter, or find your own quiet place to dine and reflect.
Other suggested items to bring include camera, bug spray, lawn chair, special items you would like to decorate your lantern(s) with, flowers, etc.

7:45 pm - Program
7:57 pm - Sunset Begins
8:00 pm - Lantern Release will begin
8:27 pm - Twilight End (Dark)
9:30 pm - Lanterns Removed From Water

Memorial Water Lanterns can be ordered in memory of your child regardless of where you live, when the child died, or the cause of death.

Lanterns can be picked up at the IRIS Office and decorated at home, or reserved by ordering online by August 25, 2016.

Memorial Water Lanterns will be for sale at the event.

If you are unable to join us on August 27th we will be honored to release a Lantern for you.

Decorating service is available, call the IRIS Office at (507) 334-4748 for details.